An Exploration of American Rye • MAY 26 • GRADUATE KY Bourbon School (was Bourbon University) @ The Kentucky Castle
May 26, 2019 @ 7:00 pm

-

8:30 pm

$35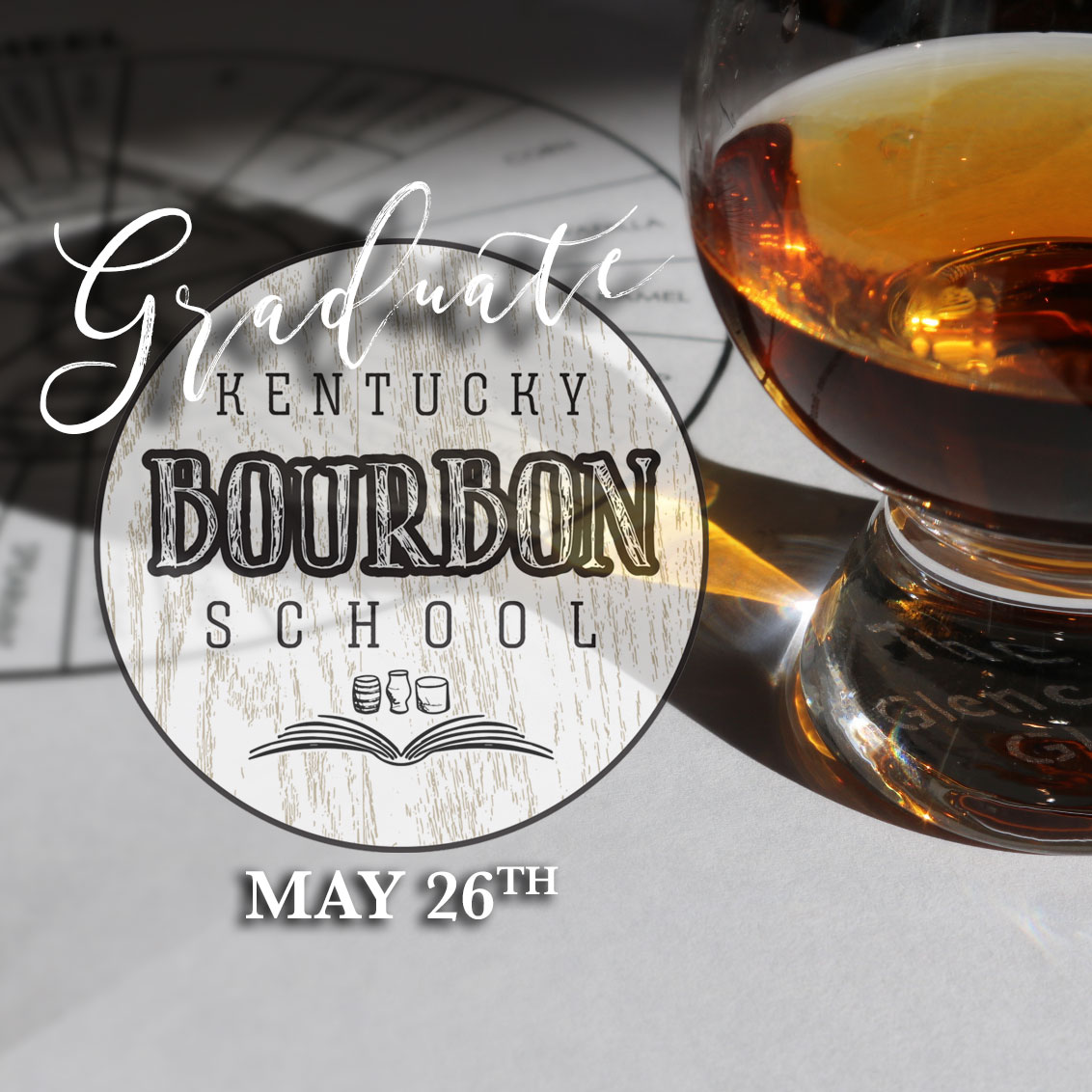 An Exploration of American Rye
Sunday, May 26 at 7:00 pm
---
It has been said that "Rye is the new Bourbon." About two decades ago, American rye whiskey was produced in total volume of less than 60,000 cases. Today, American ryes are flooding the shelves due to many factors including bartender demand, speed to market, the rise of craft distilleries and Bourbon enthusiasts straying outside the category.
Join us as we taste Bourbon against Rye to discern the different mouthfeels and flavors between the grains, and then taste a selection of a new Ryes on the market.
Pours may include:
Tanner's Curse Rye
Bulleit Rye
Old Forester Rye
Wilderness Trail Rye
Dad's Hat Rye Whiskey Classic
Corsair Ryemageddon
(Pours subject to change based on availability.)
GRADUATE KY Bourbon School is a deeper dive into the history, production and enjoyment of Kentucky's signature spirit. No prior bourbon education required however for these events we'll be skipping Bourbon 101 basics and going into advanced topics. You'll be guided by the KY Castle's Bourbon Steward in Residence, Tim Knittel of Distilled Living with over 10 years experience in the Bourbon industry.
$35 per person, class includes guided Bourbon flight and light food.
Dinner reservations at Castle Farm Restaurant available for before the class.
https://www.eventbrite.com/e/an-exploration-of-american-rye-may-26-graduate-ky-bourbon-school-was-bourbon-university-the-tickets-60539563464