April 15 • Bourbon Production I • Bourbon University @ The Kentucky Castle
April 15, 2018 @ 3:00 pm

-

4:30 pm

$35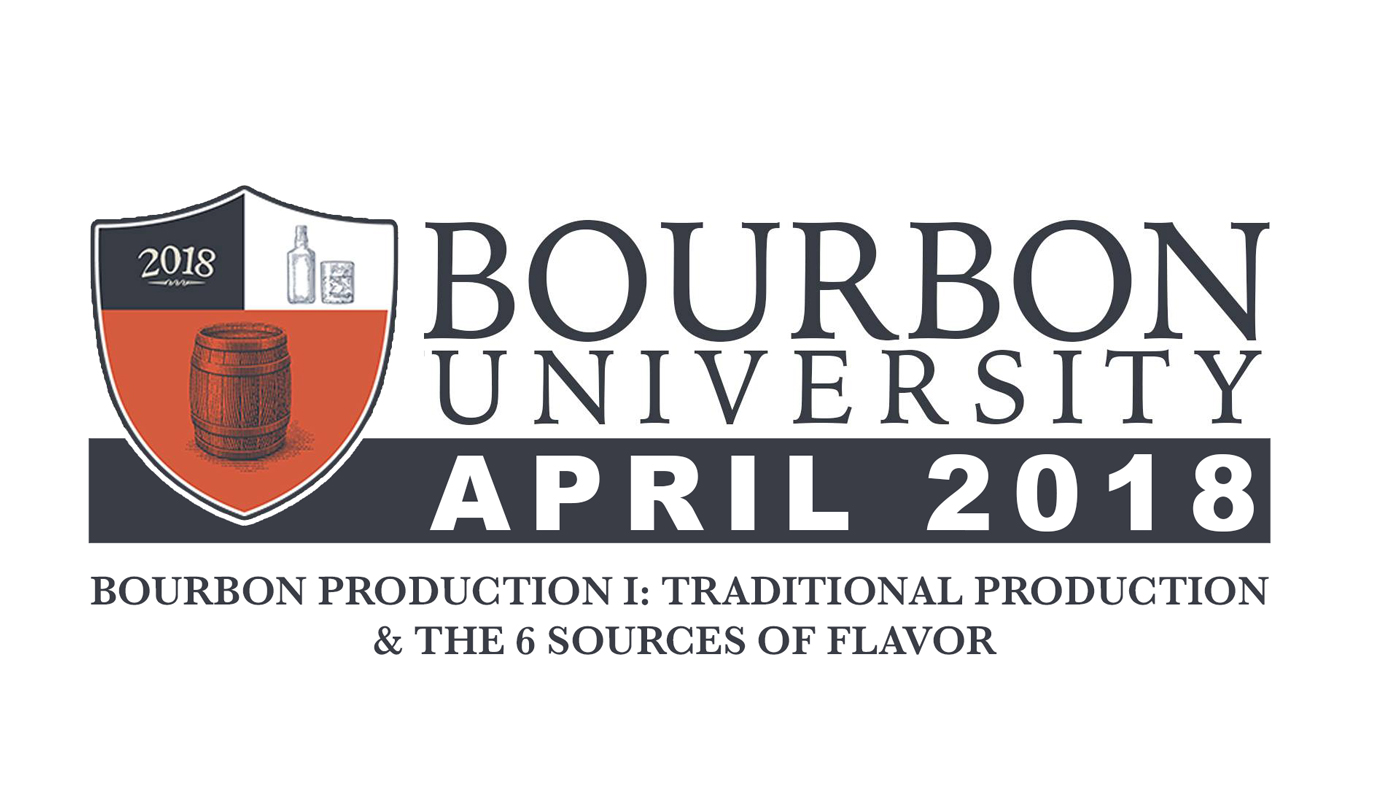 Bourbon Production I: Traditional Production & The 6 Sources of Flavor
Bourbon, by law, cannot contain additives for color or flavor. So all of the beautiful complexity of Bourbon – hundreds of potential flavor notes – comes from just six sources of flavor:
Water

Grains

Fermentation

Distillation

Maturation

Presentation
We'll examine each source of flavor in isolation and taste our way through limestone water and traditional Bourbon grains, plus nose an active fermenting Bourbon mash. Then we'll taste spirit pre- and post-barrel to detect the notes provided by the oak. Finally, we'll compare Bourbons differentiated both by presentation (additional aging, batch vs single barrel) and also by differences across the six sources of flavor.
Pours will include:
Buffalo Trace White Dog Mash Bill #1

McAfee's Benchmark Old No. 8

Buffalo Trace

Col. E. H. Taylor Jr. Single Barrel

Four Roses Single Barrel

Larceny
This class is the fourth in our year-long "Bourbon University" with a new theme offered each month.

No need to attend them all – mix and match as you like!

$35 per person, class includes guided bourbon flight and light food.
Dinner reservations at Castle Farm Restaurant available for after the class.
This April Class is Each Wednesday in April (4, 11, 18 and 25) 6:00pm – 7:30pm and the Third Sunday (15) 3:00pm – 4:30pm.