CANCELED / COVID19 RESCHEDULING • Bourbon by Brands III: Non-Distiller Producers and Outside KY • Nov 22 • KY Bourbon School at The Kentucky Castle
November 22, 2020 @ 3:00 pm

-

4:30 pm

$35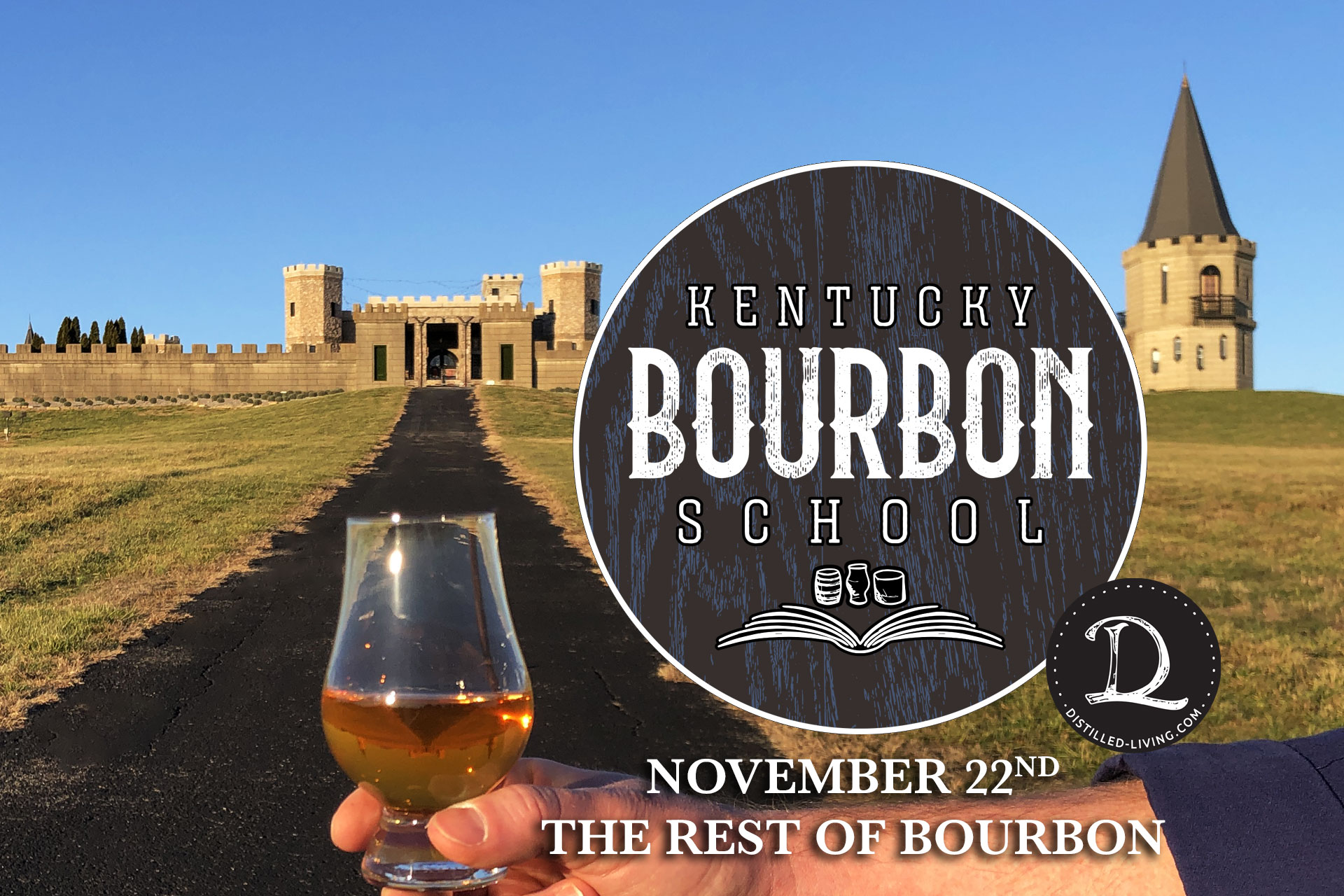 This event will be rescheduled for a later date TBD. Anyone who purchased a ticket will get a refund and additional info via email.
To conclude our trilogy, we're looking at sourced and contract Bourbons plus Bourbons from outside of Kentucky.
Sourcing has a bad rap as it's often associated with fake histories and high prices, but is that always warranted? (Mark Gillespie once described it as 'buying a pie, sprinkling some cinnamon on top and saying you made it.')
Contract involves hiring another distillery to make your recipe, how is that different? (Answer: very)
And what does being outside of Bourbon's home state do to the spirit?
• Selection may include:
• Rabbit Hole Bourbon
• James E Pepper 1776 Bourbon
• Yellowstone Bourbon
• Jefferson's Bourbon
• Whiskey Row Bourbon
• Remus Repeal Reserve Bourbon
• Garrison Brothers Bourbon
* Selection very subject to change!
Tickets are available for:
Wednesday, Nov 11, 6:00-7:30pm
or Sunday, Nov 22, 3:00-4:30pm
This class is part of our year-long "Kentucky Bourbon School" led by Bourbon-Steward in Residence Tim Knittel and Executive Bourbon Steward Aften Locken of Distilled Living with a new theme offered each month. No need to attend them all – mix and match as you like!
$35 per person, class includes guided Bourbon flight and light food.
Dinner reservations at Castle Farm Restaurant available for after the class by calling (859) 256-0322 or visiting https://www.thekentuckycastle.com/eat-drink.
https://www.eventbrite.com/e/bourbon-by-brands-iii-non-distiller-producers-and-outside-ky-nov-22-ky-bourbon-school-the-kentucky-tickets-84554010321