Bourbon on Water & Ice • MARCH 24 • GRADUATE KY Bourbon School (was Bourbon University) @ The Kentucky Castle
March 24, 2019 @ 7:00 pm

-

8:30 pm

$35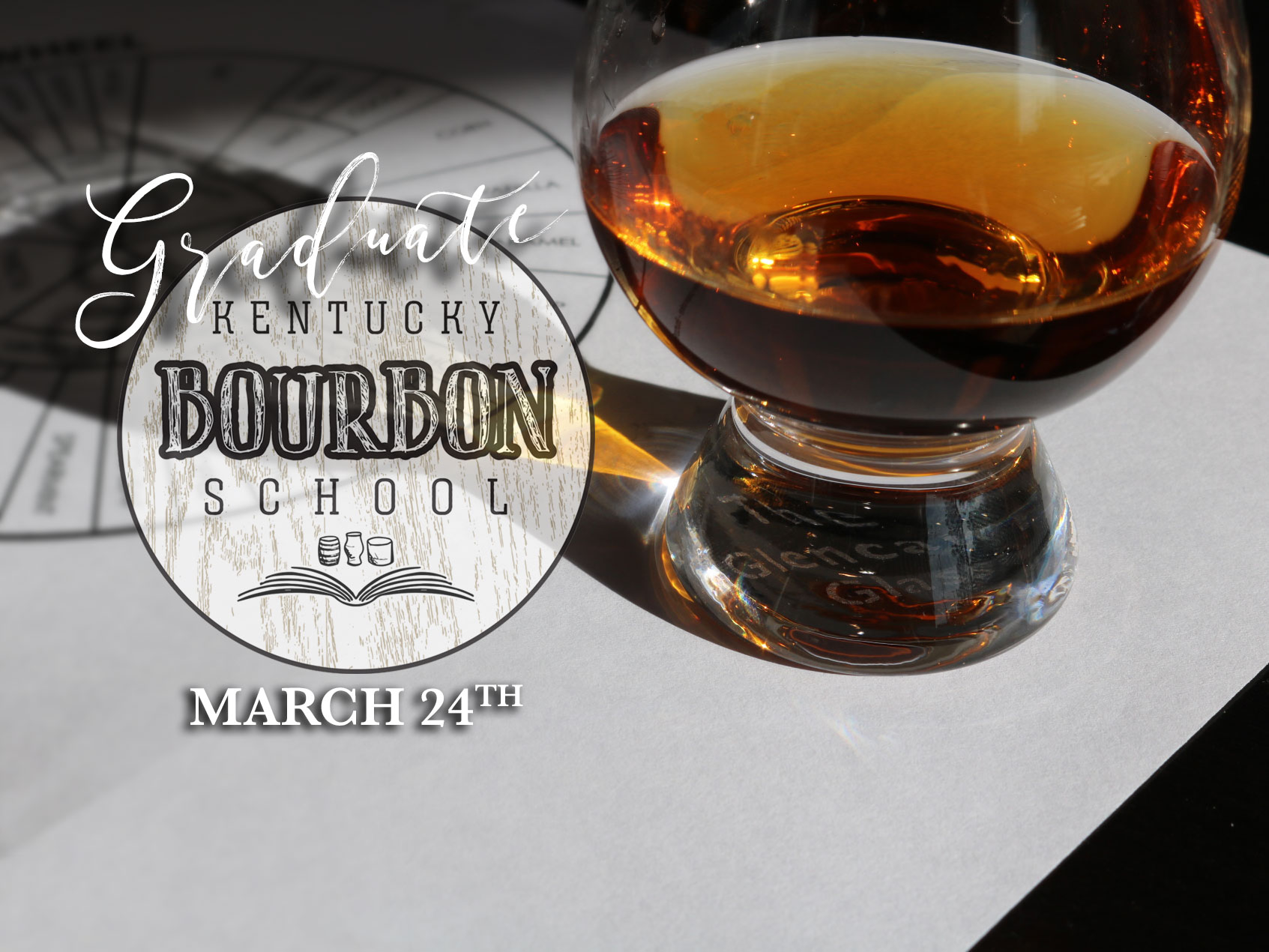 In our first 'graduate' KY Bourbon School event, we're going to take a deep look (and nose, and taste) at the effects of dilution and temperature on whiskey flavors. "Opening" whiskey with a few drops of water is common in Scotch tastings but much less so in Bourbon. But is that justified?
Well, the only scientific analysis of the topic was done by a Scotch university to determine the effect on the peat flavor, so maybe that's a little unfair.
Correct dilution does, in fact, release volatile aromatics and reveals new flavors, to a point. Temperature controls both the rate of release of aromatic compounds and the length of coupling against the olfactory membranes. We'll experiment with both facets independently and together plus explore the new world of 'luxury ice.'
Pours may include:
Johnny Walker Black Scotch
Wilderness Trail Rye
Maker's Mark Cask Strength
Maker's Mark
Barrell Bourbon New Year 2019
(Pours subject to change based on availability.)
---
GRADUATE KY Bourbon School is a deeper dive into the history, production and enjoyment of Kentucky's signature spirit. No prior bourbon education required however for these events we'll be skipping Bourbon 101 basics and going into advanced topics. You'll be guided by the KY Castle's Bourbon Steward in Residence, Tim Knittel of Distilled Living with over 10 years experience in the Bourbon industry.
$35 per person, class includes guided Bourbon flight and light food.
Dinner reservations at Castle Farm Restaurant available for before the class.
https://www.eventbrite.com/e/bourbon-on-water-ice-march-24-graduate-ky-bourbon-school-was-bourbon-university-the-kentucky-castle-tickets-58663486066