Bourbon Palate Training @ Whiskey Bear – Jan 5
January 5, 2019 @ 4:00 pm

-

6:00 pm

$20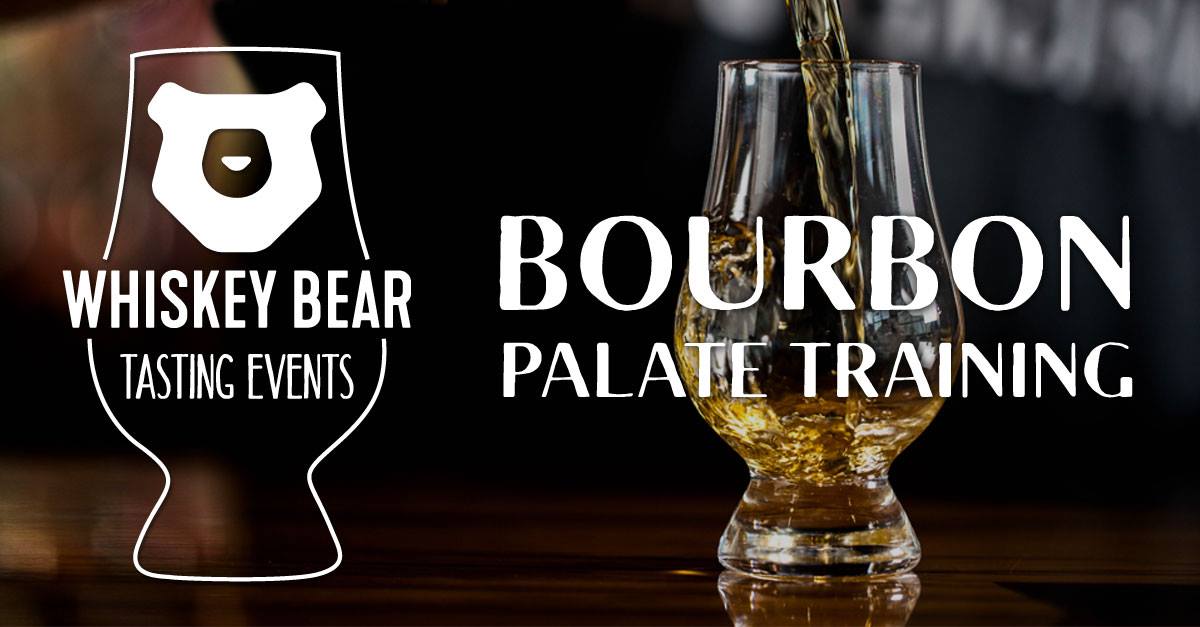 Learn to detect the nuanced flavors of bourbon like a professional taster. By performing proper nosing and tasting techniques, combined with culinary palate training and food pairings, you'll quickly be able to isolate the complex flavors within your favorite bourbons. Your go-to bourbons will never taste the same again!
A quality Bourbon can contain over 200 flavors divided into five categories: Grains, Tree (wood and nut), Sweet, Spice, and Botanical (primarily fruit and floral)
Like fine wine, it takes practice and palate education to detect the nuanced and subtle aromas and flavors of a fine Bourbon. We'll explore the basics of Bourbon sensory analysis by learning about the fundamentals of sensory analysis and how it applies to Bourbon. Tim Knittel, Executive Bourbon Steward and Adjunct Professor of Bourbon Studies, will guide you through:
– The five types of flavor: sweet, sour, salty, bitter and savory/umami
– Mouthfeel: astringency, hotness and coldness
– Aromatic "taste" and taste bud vs olfactory sensation
– Resetting (baselining) sensory perception
– Dilution and industry-standard A.B.V. evaluation levels
– Use of culinary aids in Bourbon flavor identification
– Spirit "prototypes" and relative evaluation
🥃 The bourbon pour list for this class is a secret! 🥃
Date: January 5, 2019
Time: 4:00 – 6:00 pm
Location: Whiskey Bear
Ticket Price:
– Bourbon Palate Training on 01/05/19 = $20
– Advanced Bourbon Palate Training on 01/12/19 = $25
– Both Classes = $40
LIMITED AVAILABILITY – Online Registration Suggested.
Tickets available online at https://whiskeybearbar.eventbrite.com
* * * * *
Must be 21+ | Please Drink Responsibly
* * * * *
Parking is available in multiple areas via on-street parking, in front of Whole Foods and J. Alexanders, next to Louis' Flower Power Shop, in front of Starbucks and in parking decks behind Pottery Barn or off of East Tiverton. https://thesummitatfritzfarm.com/directions/#parking