CANCELED / COVID19 RESCHEDULING • Bourbon Sensory Analysis I: Introduction to Bourbon Sensory Analysis • June 10 • KY Bourbon School at The Kentucky Castle
June 10, 2020 @ 6:00 pm

-

7:30 pm

$35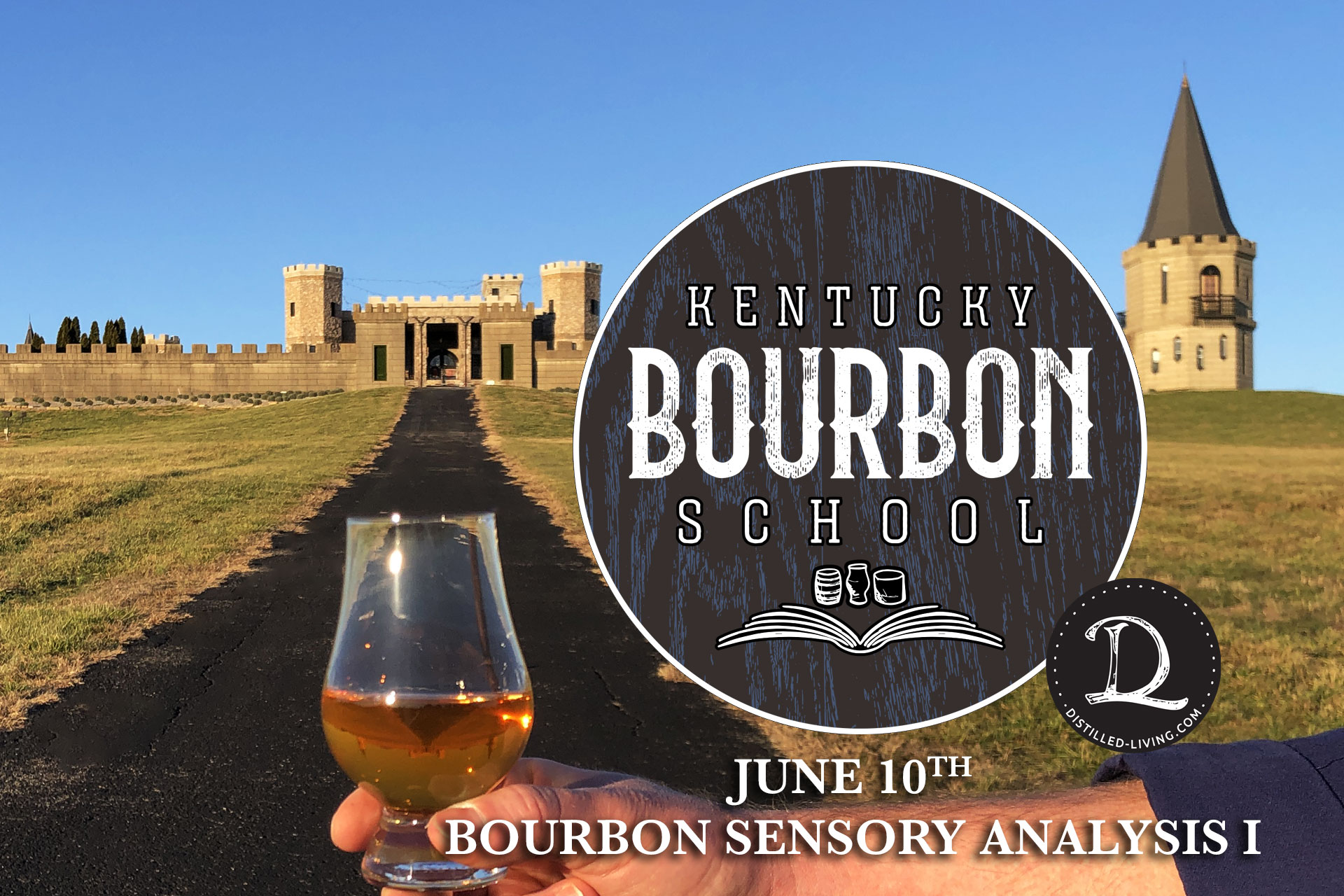 This event will be rescheduled for a later date TBD. Anyone who purchased a ticket will get a refund and additional info via email.
A quality Bourbon can contain over 200 flavors divided into five primary categories:
• Grains
• Tree (wood and nut)
• Sweet
• Spice
• Botanical (primarily fruit and floral)
Like fine wine, it takes palate education and practice to learn to detect the subtle and nuanced aromas and flavors of a complex Bourbon.
We'll explore the basics of Bourbon sensory analysis by looking at the fundamentals of sensory analysis in general and the application of sensory analysis to Bourbon specifically.
The Kentucky Castle's Bourbon-Steward-In-Residence (& Bourbon industry insider) Tim Knittel will guide you through:
• The five types of flavor receptors: sweet, sour, salty, bitter and savory/umami
• The myth of the 'five regions' of the tongue
• Mouthfeel: astringency, hotness, coldness and fattiness
• Aromatic "taste" and taste bud vs olfactory sensation
• Resetting (baselining) sensory perception
• Orthonasal vs retronasal breathing and the post-swallowing volatile congeners release
• Finish/after-taste
• Dilution and industry-standard A.B.V. evaluation levels
• Use of aromatic and culinary aids in Bourbon flavor identification
• Spirit "prototypes" and relative evaluation
* The bourbon pour list for this class is a secret!
After training your palate, we'll have a blind tasting! You'll try to determine grain bill, yeast strain type, maturation length and proof to determine category and match to prototype.
Tickets are available for:
Wednesday, June 10 at 6:00 pm – 7:30 pm
or Sunday, June 28 at 3:00 pm – 4:30 pm
This class is part of our year-long "Kentucky Bourbon School" led by Bourbon-Steward in Residence Tim Knittel and Executive Bourbon Steward Aften Locken of Distilled Living with a new theme offered each month. No need to attend them all – mix and match as you like!
$35 per person, class includes guided Bourbon flight and light food.
Dinner reservations at Castle Farm Restaurant available for after the class by calling (859) 256-0322 or visiting https://www.thekentuckycastle.com/eat-drink.
https://www.eventbrite.com/e/bourbon-sensory-analysis-i-introduction-to-bourbon-sensory-analysis-june-10-ky-bourbon-school-the-tickets-84553290167