Finishing Bourbon • NOVEMBER 24 • GRADUATE KY Bourbon School (was Bourbon University) @ The Kentucky Castle
November 24, 2019 @ 7:00 pm

-

8:30 pm

$35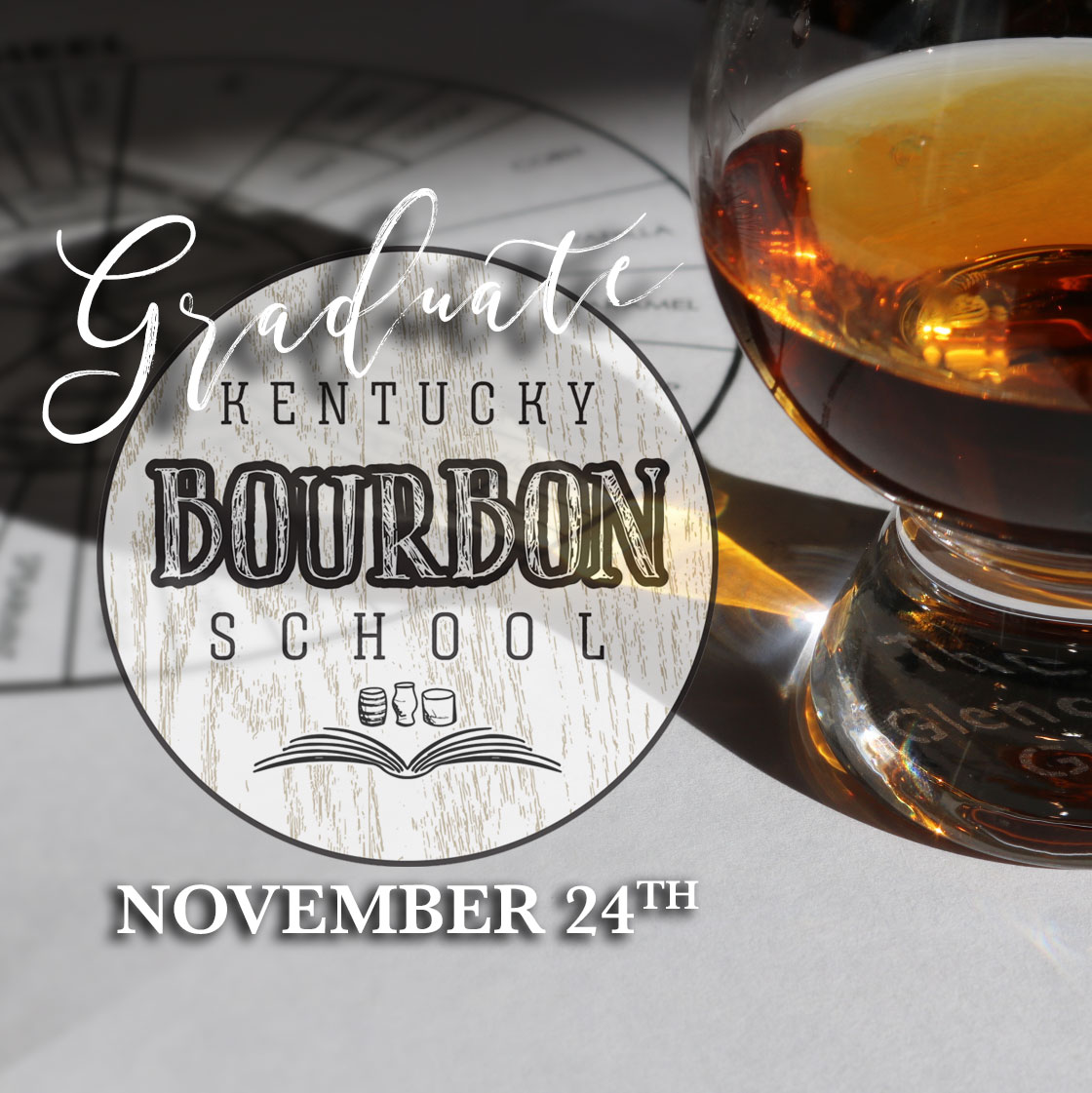 Finishing Bourbon
Sunday, Nov 24 • 7:00 pm
Finishing a whiskey means to transfer the spirit from its original maturation container into a second, usually different style, container for a second maturation. The goal is to add new flavors to the liquid from the second container. While this technique has been going on for a while in Scotch, it is (relatively) new to Bourbon.
While most whiskeys can be stored in any type of oak – be it used or new – Bourbon must start out in new, charred oak. So finishing is the only way to introduce certain flavors found in port, sherry and other similar beverages. But distillers are exploring finishing for other categories of American whiskeys, too.
Come finish out Graduate KY Bourbon School for 2019 with our exploration of finished American whiskeys!
Pours may include*:
• Maker's 46
• Rabbit Hole PX Sherry Cask Finished
• Old Forester 1910
• Angel's Envy
• Angel's Envy Rum Cask Finished Rye Whiskey
• Dad's Hat Rye Whiskey Finished in Vermouth Barrels
• Woodford Reserve Double Oaked
… and more!
* As always, pours subject to availability!
GRADUATE KY Bourbon School is a deeper dive into the history, production and enjoyment of Kentucky's signature spirit. No prior bourbon education required however for these events we'll be skipping Bourbon 101 basics and going into advanced topics. You'll be guided by the KY Castle's Bourbon Steward in Residence, Tim Knittel of Distilled Living with over 10 years experience in the Bourbon industry.
$35 per person, class includes guided Bourbon flight and light food.
Dinner reservations at Castle Farm Restaurant available for before the class.