From Boone County Distilling Co.'s e-newsletter today: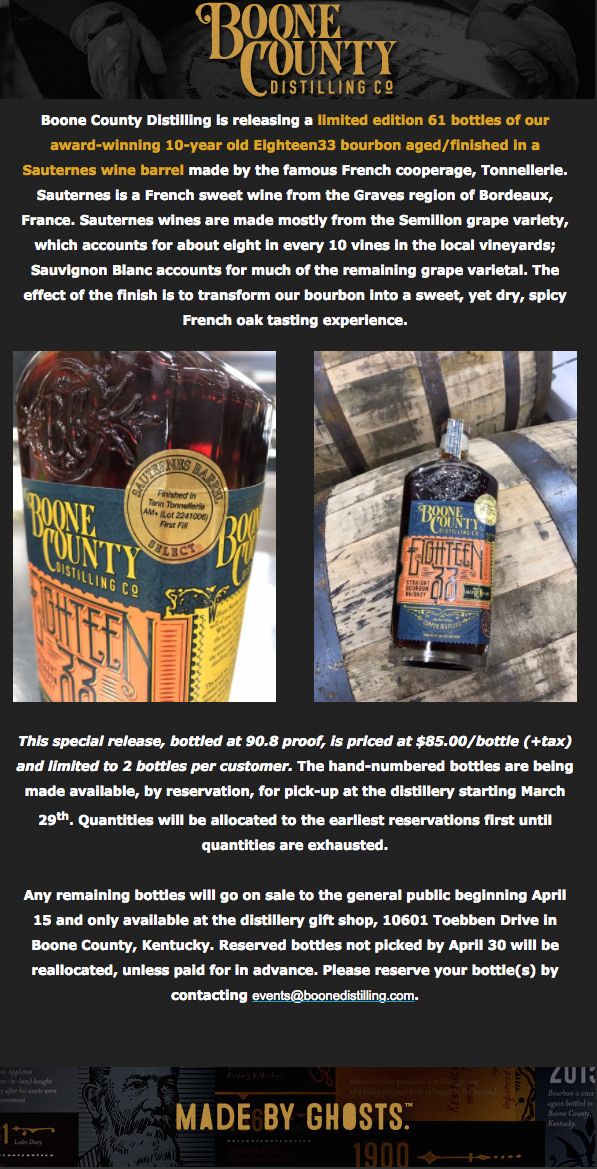 I had the good fortune to be able to taste a preview of this spirit during my visit last fall. It's one of the finest finished bourbons I've ever had. I've already reserved my bottle!
Formal tastings notes after I make it up to the distillery to pick up my bottle.