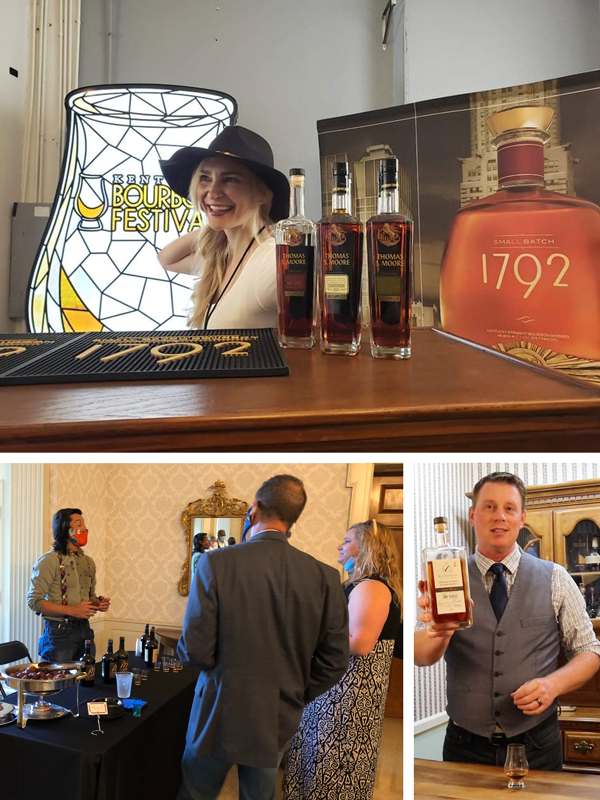 We pride ourselves on matching your brand messaging and strategy – we don't just pour shots, we get tasters excited about your products!
Educate & Inspire
We offer brand representation, activations, event support and media relations as well as brand strategy for various size distilleries & spirit brands.
On-Premise, Off-Premise & Virtual
Whether it's hosting key in-person and virtual events to help grow brand awareness or taking your distillery to the next level for VIPs, we have a team that's capable of your needs.
We're based in Kentucky and have a large team with flexible schedules and ability to travel. 
Reliable, Outgoing, Enthusiastic & Organized
Our team assesses your goals and priorities and can promote production knowledge, brand, story, portfolio, unique industry position and even cocktail strategy while engaging customers, guests or VIPS in any setting. We can implement your existing strategies or help you develop new and unique consumer experiences.
Distilled Living delivers satisfaction through high quality experiences that strengthen product awareness & drive demand.
Experienced, Knowledgeable & On Top of Trends
---
Activations, Promotions, Demonstrations & Other Events:
Our trained support staff can help expand your field team and provide specialized expert assistance for emerging brands covering topics from basics of spirit tasting to culinary and food pairings to cocktail and mixology experiences.
---
Virtual Events & Pre-Recorded Content:
Having done over 650 virtual events, our team is very comfortable on camera! We provide video scripting and content design and all the professional presenters you might need. A/V services available for select work through Fascination Design, please inquire.
---
Media Relations: Please inquire.