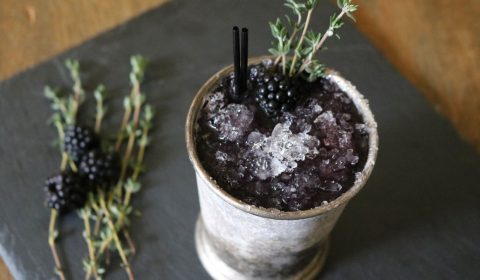 Unique, signature bourbon cocktails elevate any event!
Like creating a custom dish or menu, crafting a new cocktail recipe takes time and expertise. A sophisticated cocktail showcases the base spirit while balancing sweet, bitter, fruit, sour and/or accent flavors. Varying flavor profiles and proofs make elegant bourbon cocktails particularly challenging.
With experience designing and judging cocktails for major bourbon brands, we have the expertise to craft a bourbon cocktail your guests will be sure to love -whether it's for a wedding, promotional event, bar menu or just a private party.
We'll take into consideration price, ease (or difficulty) plus time to execute, number of guests, presentation, total alcohol content and optionally food pairing to ensure your custom bourbon cocktail is perfect for your event.
E-mail Tim to inquire for custom cocktail design for your event or establishment: tim@distilled-living.com
Custom cocktail design is included with most of our Bar & Restaurant Event Series.
See many of our custom cocktail recipes here on our website: