We've figured out a few ways to bring our classes and presentations online!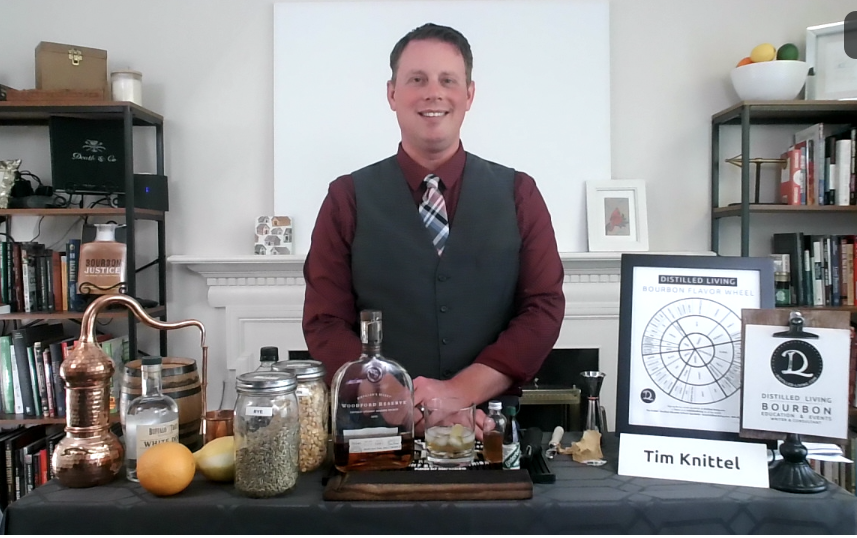 Are your employees remote workers that live all over the country?
Need to connect with clients or vendors?
Are you tired of not being able to get together with friends in various parts of the country but can't seem to get anyone to commit to yet another zoom call where everyone stares blankly at each other? Or maybe you need a birthday gift that doubles as a virtual birthday party?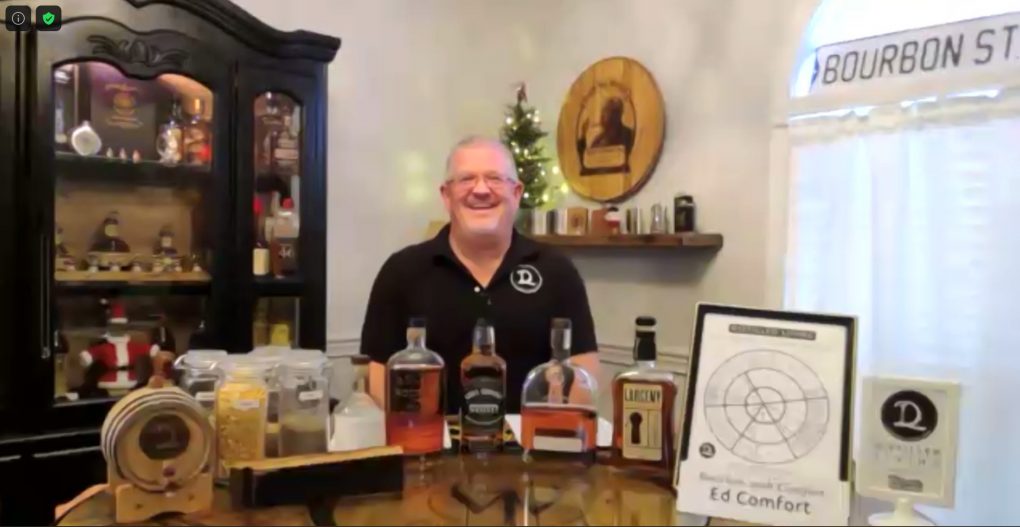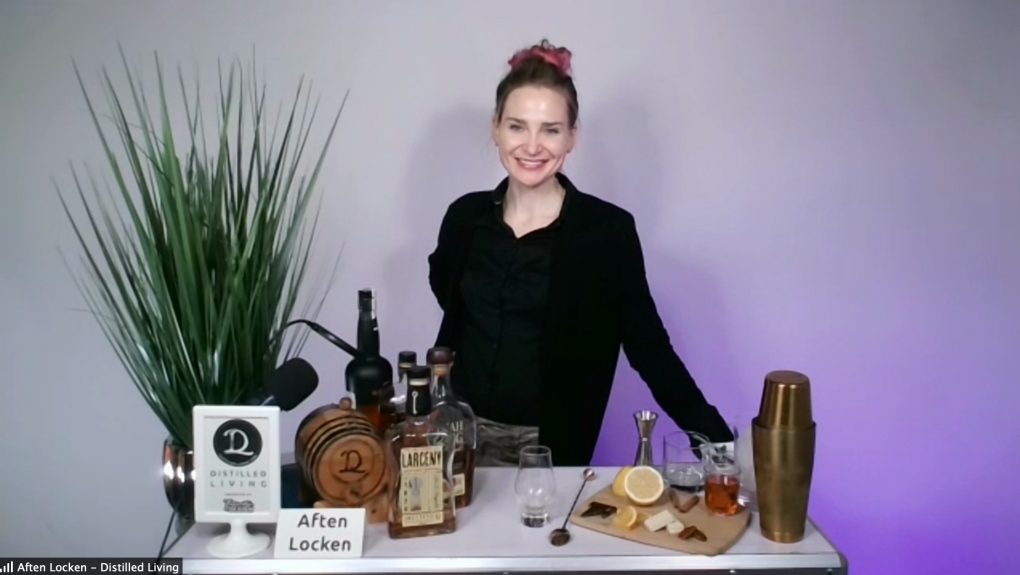 Whether you have a company of 900 or a gathering of 8 friends, we can bring an entertaining or educational element to your online party or conference.
With small groups, we can keep everyone online and chatting. Over a certain size we'll ask people to mute and use the chat feature of whatever platform we are working with.
We can do bourbon tastings OR follow-along cocktail classes for some favorites, classics or even our own recipes.
We have several fulfillment partners we can connect you with to ship or if you want to opt for "bring your own" we may make specific recommendations based on where you live due to some product availability or by state.
And we specialize in interactive events. We're not spirits snobs preaching at you – we want everyone to enjoy themselves!
---
Virtual Bourbon Tastings:
These are just a few examples but we can additionally customize for your group.
Bourbon 101
History of Bourbon & Bourbon Production
A Taste of Kentucky
Craft Distilleries of the Bluegrass
Bourbon Sensory Analysis / Palate Trainings
Bourbon Types: Wheated vs Rye, Small Batch vs Single Barrel, etc.
NEW!
Bourbon & Cigars!
Scotch Tastings
Tequila
Several Exclusive experiences!
Virtual Cocktail Classes:
We can mix and match 1-3 depending on how much history and information would keep your group entertained.
---
What's provided:
We work with several fulfillment partners or we can give you a recommended list of products which are easily obtainable in most regions with some possible alternatives.
If it's a sensory or cocktail class, a list of items, additional ingredients and tools.
Customized tasting mats to be printed at home.
Flavor wheel that can be printed at home.
---
Meet the Presenters:
Our team includes Kentucky bourbon industry insiders with over 10 years experience in bourbon education and event design. Executive Bourbon Stewards (often compared to a Bourbon Sommeliers) have the highest classification available for a professional bourbon educator.
Tim Knittel
Founder of Distilled Living
Aften Locken
Presenter, Sales
Ed Comfort
Presenter
Shell Rapier
Presenter
Nick Laracuente
Bourbon Archeologist (currently unavailable for booking)
Tom Wilmes
Presenter, Writer
Steve Coomes
Presenter, Author
Alex Morgan
Presenter
Qwenton Briggs
Virtual event moderator
Meet the FascinationDesign.com production team:
Our videos are professional quality in partnership with FascinationDesign.com & those that are part of our public series have have been picked up and broadcast by local tourism.
Hilary Baumann
Partner & Production w/ Distilled Living & Founder of FascinationDesign.com
Josh England
Production Manager w/ FascinationDesign.com
Abbey Lile-Taylor
Sales & Event Facilitator with Distilled Living & Production Specialist w/ FascinationDesign.com
The virtual event technology we are experienced with:
Large groups:
Zoom (preferred)
Microsoft Teams
Remo
Bluejeans
WebEx
Google Hangouts
GoToMeeting
On24
Amazon Chime
Small groups:
Zoom
Skype
Facetime
Facebook Messenger
Whatsapp
Google Duo