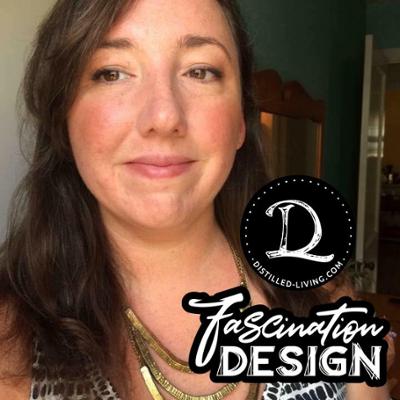 Hilary Baumann founded her company Fascination Design – a print and digital media agency – in 2000, providing design and marketing skills connecting the online and offline worlds.
Her company serves all sizes of businesses from small, independent local start-ups to major national and international companies with projects ranging from logo design, branding packages, and presentation development to magazine spreads, book layouts, menu design and retail package creation plus full online presence management including e-commerce and media relations.

Select clients include: The National Corvette Museum, John F. Kennedy Strike Group, National Co-Op Directory, Graveyard Run Restorations, Wildcat Plumbing, Kentucky Beer Cheese, Cork & Barrel, the inaugural Bourbon on the Banks festival and the feature film Bluegrass Spirits starring Jake Busey (expected release 2022).

An active member of the Southland Association for 12 years, Hilary was president of the organization from 2011-2017. During her time there, she guided many high-impact and long-lasting projects including the bike lanes and sidewalks infrastructure development projects, "Welcome to Southland" permanent corridor sign, the Southland Street Fair's first 3 years, 10 years of Tree Lightings and more.

Hilary has been a partner in the development of Distilled Living since its inception in 2016 where she manages the brand identity, online presence, media relations and marketing. She developed and launched the "Crazy Cabin Fever Cocktails" online series for the company which was syndicated by local tourism.

For Distilled Living's expansion into virtual Bourbon tasting and mixology experiences in 2020, she designed the many studios required including decor, lighting and sound management. Her company's team runs the technical aspects of all Distilled Living virtual events including handling the A/V and computer hardware and software plus provides real-time "interactive TV show"-level production.

From this experience, she has written a two-part article series for Artisan Spirit Magazine on the design concepts and technical issues for using distilleries as environments for virtual events.
Semi-unrelated to her business, Hilary does the cocktail recipe design for many of the Distilled Living cocktails including several on the opening menu at Matt Winn's Steakhouse at Churchill Downs.
Fascination Design Production Team
Hilary Baumann
Partner & Production w/ Distilled Living & Founder of FascinationDesign.com
Josh England
Production Manager w/ FascinationDesign.com
Abbey Lile-Taylor
Sales & Event Facilitator with Distilled Living & Production Specialist w/ FascinationDesign.com